I'm definitely a massive fan of Christmas and find nothing better in the run up to Christmas than sitting with the Christmas tree lights on, a mug of hot chocolate and a film. It was hard to narrow down my top ones since I love so many, and I could easily talk about Christmas films all day, however here are six that I think you should definitely be watching this year!
1) Love Actually
To be honest with this film i would watch it at any other time of the year, as it just makes me feel so good! This film has so many different plots that all fit together perfectly, and is filled with so many amazing actors... I'm sure you have already seen this film but if you haven't
watch it now!
2) Elf
This is one of those films that I watch and crack up at every line - Will Ferrell plays the role of Buddy the Elf so well and is one to definitely get you in the Christmas spirit. I was so sad to hear that he declined the opportunity to film a second film, it would have been great!
3) A Muppet's Christmas Carol
If you didn't sit down to watch this on Christmas Eve every year, then I feel like your childhood is a incomplete. (Joking) but I do think that this film is an absolute classic and tells the story of a Christmas Carol in such a hilarious way, with characters we know so well. Love it!
4) Home Alone
Ahh it fills me with so much joy to watch a young Macauly Culkin in this film. It tells the story of a young boy who is left at home at Christmas while his family go on holiday, and all the mishaps that occur along the way. Funny and heartwarming, you must watch this film at some point this Christmas season.
5)The Holiday
Even if you just watch this film to gaze at the gorgeous Jude Law, I wouldn't blame you. A classic rom-com which will have you laughing and crying. I find it so relatable , especially Kate Winslet's part, which is one of the reasons I love this film so much.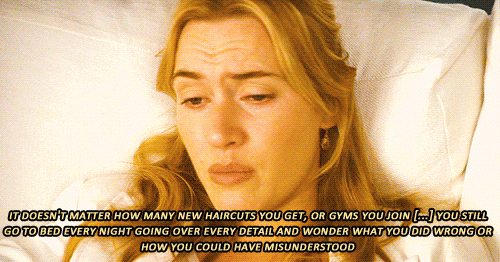 6) The Santa Clause
Such a good film! I would also recommend the second and third film after this. It tells the story of a man who puts on the coat of a dead Santa Claus and is therefore entered into a contract to become the new Santa Claus, what's not to love?
Thanks so much for reading, I hope you got some festive inspiration! What are your favourite films at this time of year? Don't forget to follow me on GFC and Bloglovin'!
Love, Yasmin xxx